Storage and Shelving for Perth homes.
The team at Complete Wardrobe Supplies are ready to suggest, customise, and install a stylish storage system to your budget. Modular laminated shelving or ventilated wire shelving to fit any area of your house. You arrange of reaching or walk-in wardrobe accessories, such as belt racks, sliding draws, shoe racks, and basket sets.
Download our brochures here:
Home Office
Organise your workspace for visual aesthetic and efficiency to gain control of your working environment.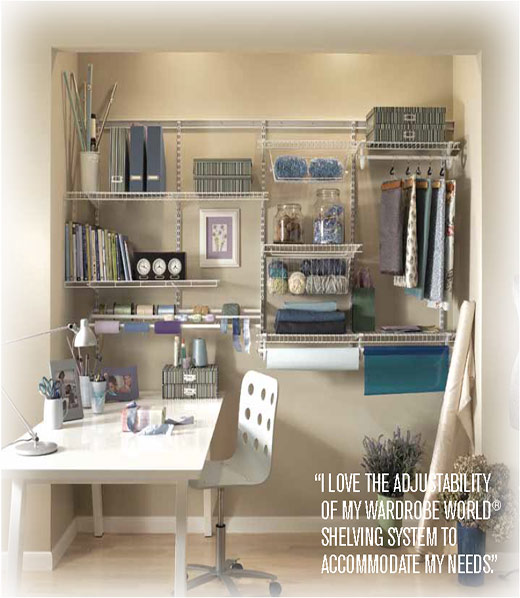 Laundry/ Linen
Tired of everything being piled onto the ironing board due to a lack of space? We can easily convert dead space in a laundry into a well organised area that maximises the space for linen, washing, and cleaning items.
Bedroom
Shelving, racks and storage bins that are functional and look great that can be situated in wardrobes, recesses, and against walls.
Kitchen/ Pantry
Create visibility and maintain access with our range of kitchen and pantry storage systems.
Garage
With our garage storage systems we can place everything from bikes to gardening tools neatly and within reach. Remove those garage trip hazards and clutter while maximising your space for movement and parking.